Tour our facilities
The VCU Department of Periodontics specializes in the prevention, diagnosis and treatment of periodontal (gum) disease in modern comfortable facilities to patients of all ages.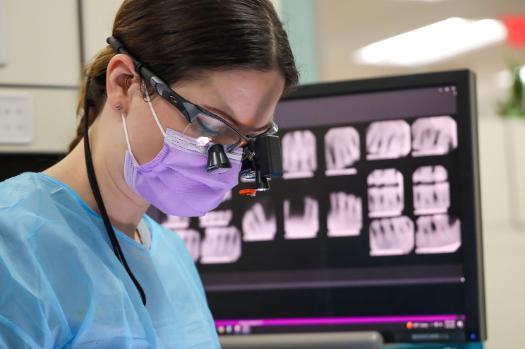 The VCU Department of Periodontics houses surgical and general treatment operatories equipped for modern digital radiography and computer-based paperless data entry and chart management.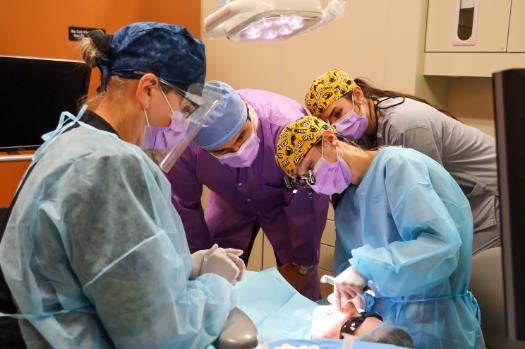 Our residents receive training in all aspects of periodontics, including implantology and conscious sedation, and predoctoral dental students participate in the delivery of advanced periodontal treatment modalities.
Our cone beam imager captures a complete dento-maxillo-facial record enabling our practitioners to better identify potential problems than traditional 2D imaging technology.
The W. Baxter Perkinson Jr. Building, 1101 E. Leigh St., houses VCU's postgraduate periodontal clinic and provides a state-of-the-art facility for instruction in modern clinical periodontics.